Hi everyone. My migraines have finally abated and I hope they don't come back any time soon. Thanks for sticking with me.
I managed to get into the craft room briefly this week and managed to make two cards. One I can share with you today, the other will have to wait till Wednesday, as its for Andy's birthday.
A bloggie friend Naomi of
Creative Bug on the Loose
is not at all well at the moment, so I thought I would make a lovely summery and colourful card to cheer her day and make her smile. Lisa of
Décosse's Dynamite Doodles
is helping out with Naomi's blog at the moment and she put a request out for some Get Well Wishes, so of course as soon as I was able I made a card.
I really enjoyed making this card and using Mojo Monday Sketch #292. I really needed to get some mojo and loved this sketch. Here is the sketch I used.
My papers are all from an 8" x 8" stack by Me and My Big Ideas, called Forever Watercolour.
All the edges of all the layers have been inked with Cranberry CTMH ink. And the Get Well Soon stamp is a Hero Arts Stamp. The little flower on the front is from the same papers, just cut out by hand and popped up for some depth.
I was lucky enough to find a real bargain the other day, a little Singer sewing machine, it was $50. I do have a full use sewing machine, but really didn't want to ruin it with paper sewing. So I treated myself for Mother's Day :-)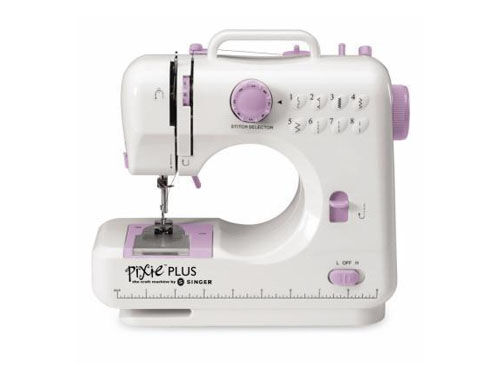 It's such a lovely size, doesn't take up much room and it's very light - perfect for moving around the craft room.
Of course, I had to use it and the sketch was perfect.
For the inside I used the same papers as the front.
I hope you all are having a wonderful weekend, it has been glorious weather here for the last two weeks. It's rained the last couple of days, but the gardens really needed it. Hoping the sun comes back and just the occasional rain shower will do, until October would be nice!
Here is a little sneak peak of Andy's card, I used the same sketch :-)
This card is being entered in the following challenges.
Thanks for stopping by today.
Happy crafting.